Morgan Thomas
We aim to develop, in each rider, the skills and confidence to shine as brightly as they can. That's our objective every day, with everything we do.
When in College, Morgan Thomas rode at Parkside, training and showing horses and teaching clients. On graduation from the University of British Columbia, Morgan moved to Virginia to build his equestrian career on the East Coast, developing horses and training clients to national success.
Morgan has been a champion trainer and rider at every major national horse show, including Devon, WEF, Pennsylvania National, Kentucky, and Capital Challenge, and has won numerous International and National Hunter Derby Championships. He has trained students to numerous WCHR, USEF and North American Young Riders Championships, and his clients have achieved top results in multiple national medal finals.
With over 30 years of experience as a rider, trainer and Chef d'equipe, Morgan returned to Parkside in 2014, with his wife Nora Thomas. Morgan continues to compete locally and nationally: recent successes include six International and nine National Hunter Derbies. He focuses on cultivating the talent of the next generation of riders. "I'm grateful for everything I've had in this industry" says Morgan, "and now I'm grateful to be back at Parkside. We are blessed in so many ways: a talented client base, a committed team of trainers and grooms, and a lovely facility within easy reach of Seattle, and all suburbs".
Working closely with all the Parkside trainers, Morgan leads a team that focuses on a three point process to achieve results. Patience, determination and working diligently towards realistic goals as the cornerstones of the training program. We continue to emphasize the importance of traditional and proper horsemanship as our foundation for teaching and learning.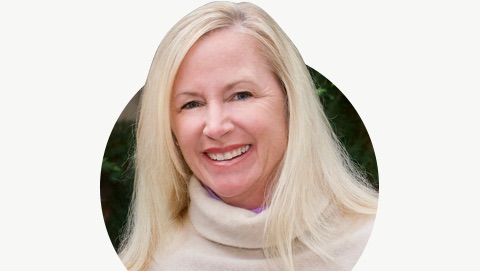 Nora Thomas
For me, the real reward is acquiring green horses and working with them, forming a bond and critical partnerships between riders and horses.
Nora has been a professional rider and Hunter/Jumper trainer for more than 30 years. Nora graduated with a degree in Marketing from Drake University. Her riding and training career has spanned levels from small ponies through junior Jumpers.
Nora holds local and national championships across North America. More notable shows and locations include: Winter Equestrian Festival (WEF), Cincinnati OH, Lexington VA, Lexington KY, Capital Challenge, and Coachella CA. Nora has trained multiple Junior Level riders for competition at ASPCA Regional Championships, as well as winners in the Junior Hunters at Devon, Harrisburg, and throughout the indoor finals circuit.
Nora and Morgan joined forces as trainers beginning in 2004, and their business, Norgan, Inc., was born! Through this partnership, they been involved in the purchase, development and resale of many accomplished and championship horses. (Aboslut, Vedette, MVP, Laugh Out Loud, Concetto, Nairobi, Blue Steel, Savant, CanCan, Salt Lake, Pure Abundance, Val D'Isere…and more!) They have two children, Lil and Harry, who are fast developing their own passions for horses and riding.
Since joining Parkside Stables in 2014, Nora has continued her passion for creating outstanding partnerships in life, and for competition. In Nora's words, "The most fulfilling part of our job at Parkside is educating and developing riders and horses. For me, the real reward is acquiring green horses and working with them, forming a bond and critical partnerships between riders and horses. Some of my highlights since being at Parkside have been the numerous championships attained riding Picasso Moon, Derafina R, August, Cassidaro, Penumbra, and Outstanding, in the Green Hunter Divisions at Coachella, Hits Sunshine Series, Thunderbird Show Park, Sonoma, Evergreen, and Del Mar."
---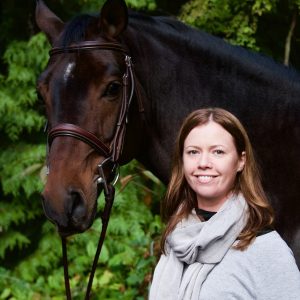 Tory Bova
As the daughter of a Canadian trainer, Tory grew up surrounded by horses, and immersed in equestrian life. She worked on the family farm in Ottawa, Ontario, from an early age – "We fed the horses before we opened our stockings on Christmas Day!" she happily recalls.
Tory helped her family grow the business, developing and training ponies for sale and for client riders. Beginning at age eight, she competed in the rated pony divisions, culminating in winning the Grand Champion Pony Working Hunter title at the Royal Winter Fair in Toronto – the Canadian National Championships – in 2005 and 2006. Her equine partner was Woodlands Velvet Prince, a pony she trained herself from an unbroken three-year-old. Tory subsequently spent two years competing in the Junior Hunters and equitation, winning her C.E.T. Medal regional finals and placing Reserve Champion at the national finals in Toronto in 2007.
During a 'gap year' in 2007/8, Tory met and began riding with Morgan and Nora Thomas at the Winter Equestrian Festival. She turned professional while in College. After graduation from Carleton University in 2011, Tory joined Norgan, Inc. (Morgan and Nora's new venture) as Assistant Trainer. "I learned so much from Morgan and Nora in my early days as a Professional" Tory explains. "Training and preparing horses for clients, teaching, importing and developing young horses – all within a methodical, ethical and patient system focused on the American riding style." Tory's willingness to learn and her determination to succeed resulted in working her way up to showing in the 1.30m Jumpers and the 3'6" rated Hunter divisions.
Tory followed Morgan and Nora when they joined Parkside Stables, in 2014. "It was an incredible opportunity for me" Tory says. "It's a bigger scale operation, with more opportunities to train horses, compete and teach clients with a wider range of abilities and ambitions. Being at Parkside has certainly accelerated my development as a young professional. Yet, I still have Morgan and Nora as my mentors, and I learn from them every day." Tory won her first derby in 2015, and she has achieved multiple top ten placings in both regional and national derbies subsequently. Tory was awarded WCHR Regional Reserve Champion Developing Professional in 2016 and 2017.
Although Tory loves to compete at every horse show Parkside attends, she is focused on teaching proper and traditional horsemanship to every client, regardless of their age, experience or ambitions. "I aim to help everyone develop the skills they need to think like a trainer" she concludes. "As a team, we teach the fundamentals that help our clients learn how partner most effectively with the horse. Wherever they go with their riding, those skills will be invaluable."
---
Paige Jensen
As a family business since 1976, Parkside has always worked to create a friendly and caring environment for all clients, regardless of experience or goals. As an Assistant Trainer, and Parkside Stables co-owner with her siblings, Paige represents the family and Parkside's foundational values.
Paige competed from pony to junior hunters, through the equitation medals and adult amateur hunter divisions. As a junior, she won the Rising Star award at Spruce Meadows, the Thunderbird Good Seat and Hand Finals, and the Regional ASPCA Maclay Finals among many other Championships. She continued to compete as an amateur during college at Oregon State University, and returned to Parkside over 25 years ago as an Assistant Trainer.
"Morgan and Nora Thomas lead the training team's focus on proper and traditional horsemanship" Paige explains. "My role is to teach these fundamentals – especially to our younger clients, or those who are new to riding. I break down our training system into the building blocks everyone needs to master." As well as managing the School Horse program, Paige teaches clients who ride at many levels during the week, working with patience and attention to detail.
During the show season, Paige works closely with Assistant Trainer Caitlin Liebman to ensure that clients who are not attending shows receive the attention they deserve. "We want everyone to feel valued" Paige concludes. "Our program continues at home year-round, even during the busy horse show season."
---
Caitlin Liebman
Soccer, ice hockey and lacrosse – these were Caitlin's early passions, sports in which she excelled. During her early teens, Caitlin's interest was sparked with horses and riding when her sister began to ride. Caitlin's focus changed, and she was hooked on the sport! She has ridden and worked with horses ever since.
Turning Professional at 18, Caitlin groomed, schooled cross-county, taught and worked at horse shows, while competing in Eventing, up to Training Level. Her knowledge of Dressage, in particular, has helped her develop her skills in training riders and horses on the flat. "The foundations are the same, whatever the discipline," she explains "rhythm, cadence and light off your aids."
Caitlin joined Parkside in 2010, both as a rider and trainer. "Riding makes me a better teacher, and teaching makes me a better rider." is how Caitlin sees herself developing professionally. She continues to receive instruction from Morgan and Nora Thomas, and uses what she learns to train others. Caitlin is a patient and detail-oriented rider and trainer who recognizes that every student learns differently, in style and pace. She brings an eye for detail and tenacity to the training team, within the training framework encompassing both horses and riders, that Morgan and Nora have designed.
Caitlin has been involved in the management of local horse shows for more than fifteen years. She is well-known at the back gate for her efficiency, organizational skills and attention to detail. At Parkside, she uses these invaluable skills to manage the lesson schedule, and coordinate horse training and care. "I have the rare opportunity to ride many different horses almost daily," Caitlin concludes "and to teach clients with a variety of abilities and ambitions. There's a new challenge every day, it never gets boring and we have a great team here at Parkside, working together to help our clients succeed."